Hi friend,
Phew! We made it to Issue #2. What a wild week in re-launching Grommet.
We couldn't be more thankful to have such amazing subscribers and shoppers like you. The outpouring of support, as well as the feedback (both positive and negative), is all helping us to make Grommet the best newsletter in the world for people to discover cool, new innovative products.
Here's what we have in store for you today…
🌿 A fast and easy way to start your own herb garden
🤝🏼 A maker who went from helping his dad to helping thousands eat cleaner food
🚨 The #1 personal safety alarm for women
😊 A device that's already saved 480 people from choking
And more…
Let's get started!
Meet The Maker
He Set Out To Save His Dad. His Discovery Is Now Helping Thousands To Eat Bacteria Free Fruits & Vegetables
😢 The News No Child Wants To Hear: One day a few years ago, Rutger Gommans got the phone call no one ever wants to hear. His dad had been diagnosed with cancer. This prompted Rutger into immediate action. He started by doing everything he could to change his parents' diet. Then he went on a mission to reduce the number of toxins his parents consumed.
🚰 The $6,000 Solution: During his quest to remove more toxins from his parents' diet, he purchased a special machine that had the ability to produce activated water that kills bacteria and breaks down pesticides found on most fruits and vegetables. He noticed an almost instant change in his dad's health. The problem: the machine cost $6,000 and took over all the floor space in their kitchen!
💡 The Breakthrough: A few years later, Rutger looked back into the science behind the $6,000 machine. During his research, he discovered a major breakthrough in electrolysis technology that would make it possible to re-create the bacteria-killing machine in a much more affordable, and portable version. He enlisted top experts to create something that could help countless families around the world, and thus AquaPure was born.
💙 Why We Love AquaPure: Most of us have heard about the dirty dozen and how pesticides and bacteria can live on our favorite fruits and vegetables. Even "organic" ones. With only tap water and a little common salt, AquaPure generates an active solution that efficiently eliminates pesticides and kills bacteria. Within minutes, AquaPure naturally removes contaminants from your produce, leaving you with nothing but tasty, chemical-free fruits and veggies.
Click here to learn more about Rutger's Invention
---
Accidental Inventions
This Maker Meant To Invent A Rubber Substitute. Instead He Made A Mess For Parents Around The World
Production Needs In WWII: American soldiers needed a lot of rubber during World War II. Everything from tires to boots to weapons and more needed more and more rubber. Problem was, at the time there wasn't enough rubber to go around.
The Rubber Substitute: In 1943, while experimenting with silicone oil as a replacement for rubber, James Wright added a little bit of boric acid to his mixture. The result didn't quite go as planned. The mixture was gooey. Messy. Not rubber-like at all.
The Birth Of Silly Putty: Ever opportunistic, the idea made its way to Crayola and they turned this goo-like substance into a children's toy that we have all touched at one point or another: silly putty. The popularity of Silly Putty has taken the goo all the way to the National Toy Hall Of Fame on May 28, 2001. It continues to wreak havoc in my very own house till this day!
---
Grommet Of The Day
Hootie: The #1 Personal Safety Alarm For Women
Hootie is a personal safety alarm that helps deter attackers without using violence. If you, or a loved one feels at all threatened, you can simply activate Hootie's VERY loud alarm and strobe light to create a diversion. It's perfect for anyone that has to walk alone at night, leaving work, shopping or just out for a jog.
But instead of telling you all about it, we found some big fans of Hootie to tell you how they are using it:
Brittany: "I have attached Hootie to my keychain and it goes with me everywhere. It gives me an extra layer of security, which is such a nice feeling. Highly recommend it!"
Michael Camarillo: "I purchased this for my wife. She's happy with it, I'm happy with it… happy wife, happy life. All joking aside, I purchased this as my wife has taken on a little side job to get out of the house. There are times when she is out during the evening, I feel, as does she, more comfortable knowing she has this. Better safe than sorry."
Sharon Johnson: "I kept one and gave my adult granddaughter the other one! I feel safer now out walking the dog! My granddaughter is out and about alone a lot!"
From The Maker: "We started Hootie for the mothers, wives, and daughters in our life who have faced – or will face – these frightening moments. We are passionate about empowering and equipping strong women to go anywhere confidently knowing safety is always by their side."
---
Featured Discoveries
---
Seedsheets: Start Your Own Delicious Organic Garden At Home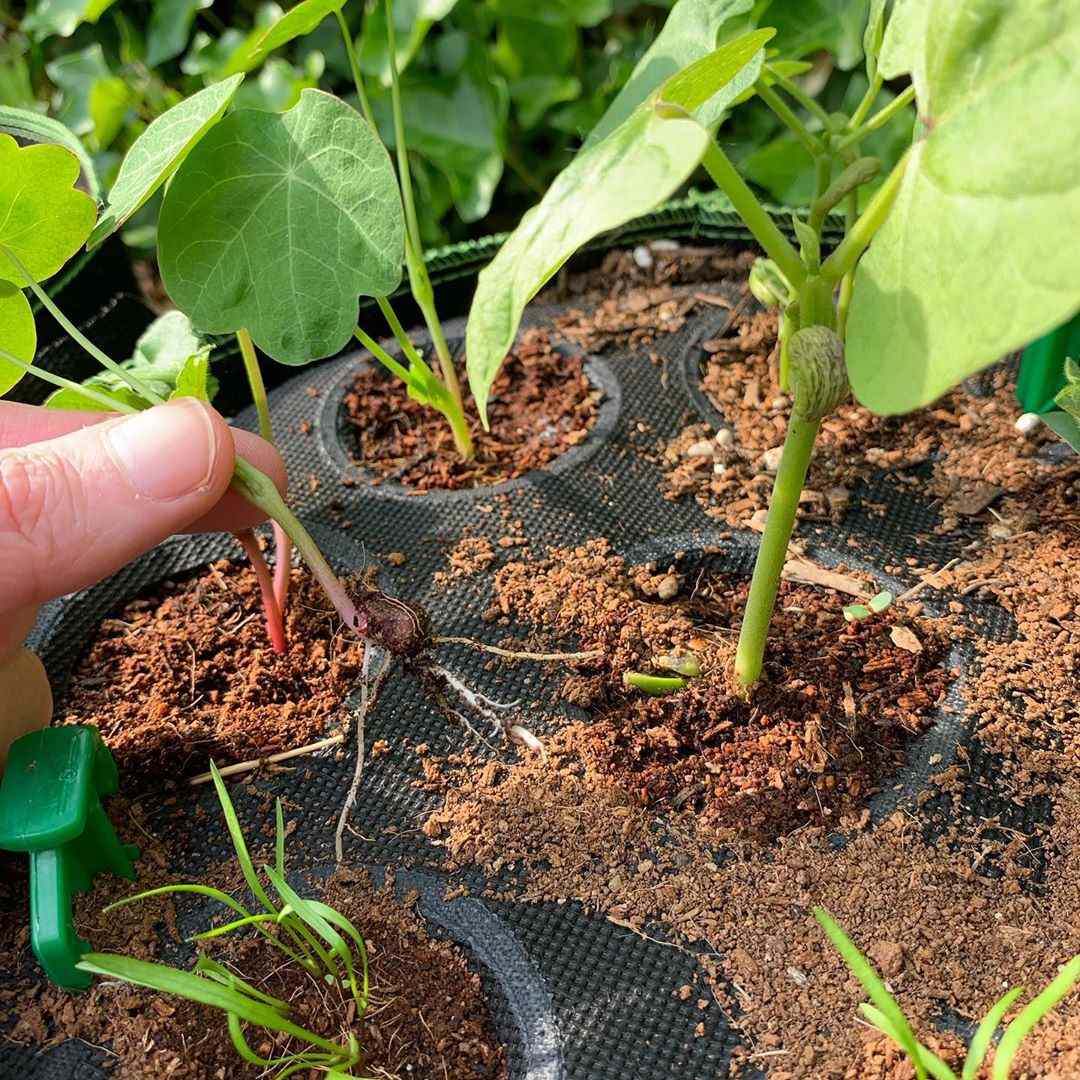 This Shark Tank winner will help you grow an organic herb garden filled with delicious lettuce, basil, spinach, kale, arugula, parsley and more!
LifeVac: The Device That Can Save You (Or A Loved One) From Choking
This patented and clinically proven airway clearing device that quickly and safely removes obstructions when someone is choking. LifeVac has already saved 480+ lives!
Puracy: Six Stain-Removing Plant Enzymes Gets Your Clothes Clean
With over 40,000 5-star reviews, this stain remover was made for people who hate stains, chemicals, and more stains. Plus, they'll ship your first bottle free.
Kitsch: Plastic Free Shampoo, Conditioner & Body Wash Bars
The female founder is on a mission to make soaps and shampoos that great for you and for the environment. Made with bio-based natural ingredients with no sulfates, silicones or phthalates.