If you woke up today and realized that it's the last week of September, you're not alone. Halloween decorations and pumpkin spiced everything is about to take over your life…if it hasn't already!
Lucky for you, we don't have Pumpkin Spice anything in today's newsletter. Just new makers, new stories and lots of great products for you…or that special someone in your life.
Here's a sneak preview of what today's makers have in store for you:
🧶 The easiest way to learn crochet – guaranteed!
🥤 A product that ensures you never spill anything in your car ever again!
🌬 The best way to support your respiratory health and improve your breathing
🪥 A device that protects you from millions of germs living on your toothbrush
🍫 A way to enjoy delicious chocolate treats – guilt-free
And more…
Ready to discover what's next? Let's go!
---
🤝🏼😀 Community Corner
bril: Protect Yourself From The Millions Of Germs Living On Your Toothbrush
Bril is a portable toothbrush case that uses natural UV-C light to kill 99.9% of the unwanted viruses and bacteria living on your toothbrush — protecting you and your family from potential medical issues.

But instead of telling you all about it, we found some big fans of bril to tell you how they are using it:
Brittany R: "This product is nothing short of genius. I've always worried about the cleanliness of my toothbrush and would replace it often due to bacteria concerns. I don't even think about it anymore with bril. 100% trust in this sterilizer."
Celina M: "I'm a true believer that oral health is a big part of overall health. Knowing that bril kills 99.9% of bacteria makes me want to give one to everyone I love."
Sheila C: "Makes me feel so much better having my toothbrush head safe from air pollutants between uses. Super happy and highly recommend this product."
Click here to order from bril.
---
🤷‍♂️ Innovations Explained 🤷‍♂️
How Has Water Treatment Evolved Over The Last 4,000 Years?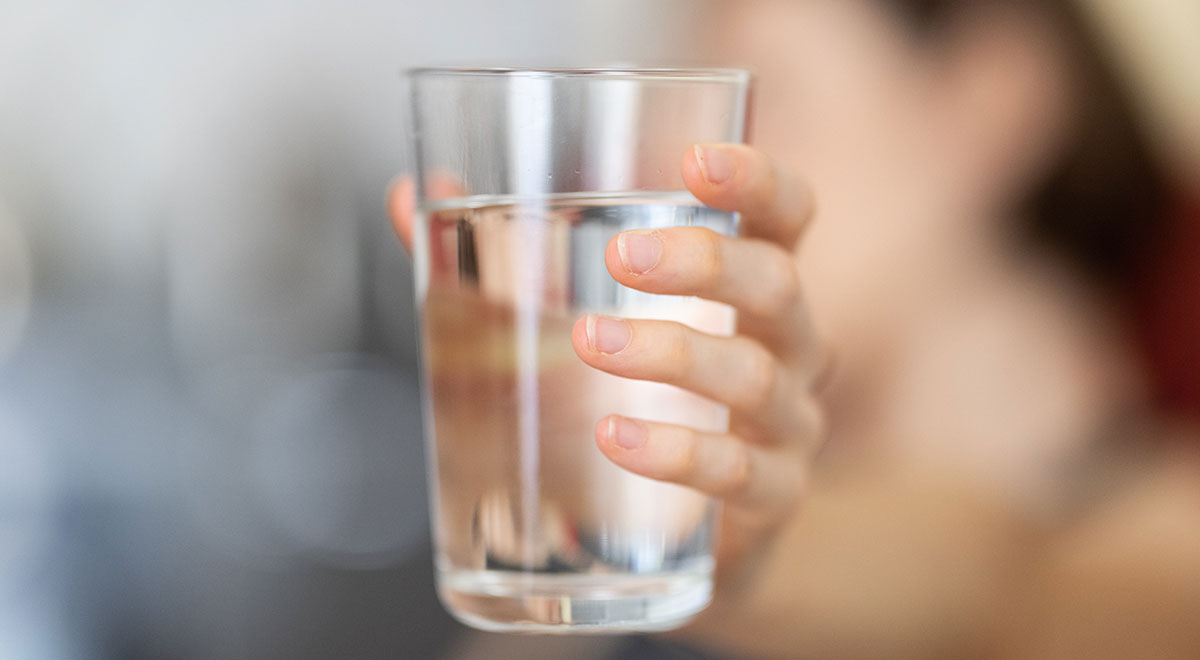 Water is vital for a healthy body, and the problem is that it's difficult to find clean, healthy drinking water. This was the case in the past as much as it is now. But how exactly did our ancestors purify their water?
Let's discuss (briefly) the history of water purification and how some of history's most famous minds helped to shape the way we drink water today!
How Did They Purify Water In The Past? Writings in Sanskrit and Ancient Greece, dated to around 2,000 years ago, reveal the common ways to purify water included boiling, straining, and using sand and gravel filtration. Simple solutions, though a bit grainy to drink.
Then around 1500 B.C., the ever-ingenious Egyptians discovered coagulation. The process involved using the chemical alum to suspend particle settlement so their water would be clean and sediment-free. There's even a wall of a tomb that depicts this in pictures!
The Modern Way: It wasn't until the 1700s that the first water filters for home use were created, consisting of wool, charcoal, and a sponge. In 1854, a cholera outbreak in London spread through water. British scientist John Snow discovered it was caused by sewage contaminating water pumps. He put chlorine in the water to purify it, which paved the way for water disinfection. It wasn't long after that governments installed municipal water filters.
Through trial and error, our ancestors created pure drinking water for their communities. With these early innovations and modern techniques, we're now blessed with the ability to find clean water to drink in almost any store around the world.
One way we love to purify our water? Dropping these pods into our water at home and on the go.
---
🎉 Meet the Maker  🎉
The Breather: Train Your Respiratory Muscles To Take Deeper, Fuller Breaths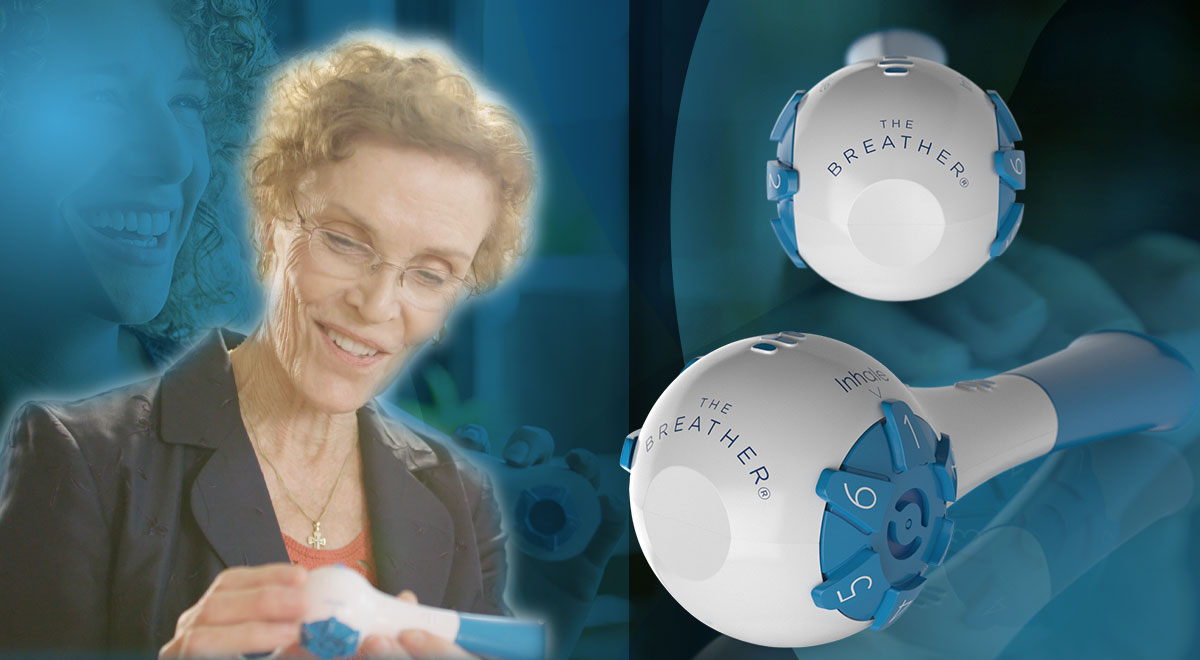 A Passion For Helping People: Maker and inventor Peggy Nicholson is passionate about helping people improve their health. It was this passion that led her to begin a career in cardiopulmonary rehab over 40 years ago. During the early stages of her career, she would see patients every day who suffered from breathing issues that impacted their health. Peggy knew that impaired breathing hampered their ability to be physically active and made walking, climbing stairs, and even sleeping difficult. At the time (in the 1970s), there wasn't much research on improving people's breathing…
There Has To Be A Better Way: Peggy could only offer a few simple breathing exercises that most patients found challenging to do consistently. She knew there had to be some sort of tool she could give her patients to make the training simple and effective, while providing lasting results. Deciding to dive into more research, she discovered a therapy called RMT (respiratory muscle training)…
Natural, Life-Changing Results: RMT is a way of training your breathing to strengthen your respiratory muscles. But instead of trying to provide breathing exercises for her patients, Peggy wanted to create a simple tool she could give her patients so they could train their breathing consistently. She spent years developing prototypes and gathering patient feedback. Finally, after years of work, she released The Breather – the first RMT device of its kind.
Use The Breather For Better Health: The Breather is a small device that strengthens your respiratory muscles for breathing and your ability to keep airways clear, helping to naturally clear excess phlegm and mucus build-up in the airways. Peggy's work in creating The Breather has helped over 1.5 million people reach their peak breathing potential and improve their quality of life without prescription medications. Through her passion for helping people, continuous research, and never giving up, Peggy created the ultimate RMT device designed to improve people's respiratory health – and their lives. And that's something to celebrate!
In celebration of Peggy's amazing work, the team at The Breather is offering a special deal – Buy 2 Breathers and get 1 FREE! Plus, with this deal you'll also receive free shipping. It's the perfect gift to give someone to improve their breathing, and their quality of life. 
---
🔎 Featured Discoveries 🔎
---
CupStation: Never Spill Or Drop Anything In Your Car…Again
The CupStation will secure your water bottle, cellphone, tablet, or even your lunch, allowing you to keep your attention on the road.
MiiRo Friends: Delicious Chocolate Treats With A Healthy Twist
The clean ingredients found in MiiRO's indulgent treats and baking goodies let you satisfy your sweet tooth guilt-free!
FlipFork: The 5-in-1 Grilling Tool That Does It All
The FlipFork works as a spatula, fork, knife, tenderizer, even bottle opener, so you only need one tool for all your grilling needs. 
ClipperPro: The Effortless Way To Cut Your Toenails
ClipperPro's rotating head and ergonomic grip make cutting your toenails easy and painless.
---
❓ Question Of The Day ❓
Why Do Retailers Charge More?
Pretty much every retailer on the planet is a reseller. They purchase goods from distributors, who get these products from makers and sell them to consumers at a higher price. This cycle is what keeps retailers and distributors in business. It's also what forces shoppers to overpay for the items they need.
This is why we love sending you directly to the maker. There's no middleman, so you aren't paying extra for new products you want to try and use in your everyday life. Plus, it means you are supporting a small business and someone who has poured their heart and soul into bringing their ideas to life. We like to think of it as the ultimate win-win. Better prices for you. Better opportunity for the maker.
There will always be a place for retailers, but at Grommet, we believe we can all play a small part in uplifting small businesses through buying direct.