You don't have to be sitting on a barrel of hay drinking a Pumpkin Spiced Late' to enjoy today's newsletter, although that sounds quite wonderful right now! 
All you need to get the most from today's newsletter is a few minutes to browse through some incredible products, inventions and makers who are all creating things to make your life a little better.
Check out what's in store for you today:
Better care for our pets when we're out on the town or at work
Improved ways to remove unwanted hair easily and pain-free
Natural headache cures to get you back out and about
And interesting ways to "set the mood" in your backyard
Let's dive in!
---
🏆 Product Of The Day 🏆
The Hair Eraser That's Perfect For Anyone Tired Of Razor Cuts, Painful Waxing Or Expensive Lasers
It Started With A Simple Belief: Hair removal should be accessible and sustainable. This means re-building products that women use daily and looking creatively at what to bring to the table. But you may be thinking, my razor is just fine, why do we need something new?
It Isn't Affordable Or Sustainable: Did you know…on average, a woman spends approximately $25,000 on razors (roughly 1,000 units) throughout her life, which contributes to a fair amount of environmental pollution? Sure, you can use laser hair removal as a more environmentally friendly alternative. But that's where the affordable part comes in – each session costs over $800. Both of these combine to make hair removal unsustainable and environmentally damaging. And we don't want to mention the pain that comes from waxing…yikes! Understanding all of this, the team at Bleame found a better way…
The Power Of Bleame: If you had a hair removal product that was non-toxic, pain-free and reusable, would you be interested? Of course! That's exactly what you get with Bleame. This hand-held tool uses nano-crystalline technology that allows the hairs to clump and break from the surface when rubbed gently on the skin, giving you glowing hair-free skin without pain or a big bill. Added bonus: this process also helps exfoliate, revealing smooth skin after each use. 200,000 users of Bleam agree – it's the ultimate solution for hair removal!
Click Here To Order From Bleame
---
✨ Today's Life Hack ✨
Turn An Ice Cube Tray Into The Perfect Jewelry Holder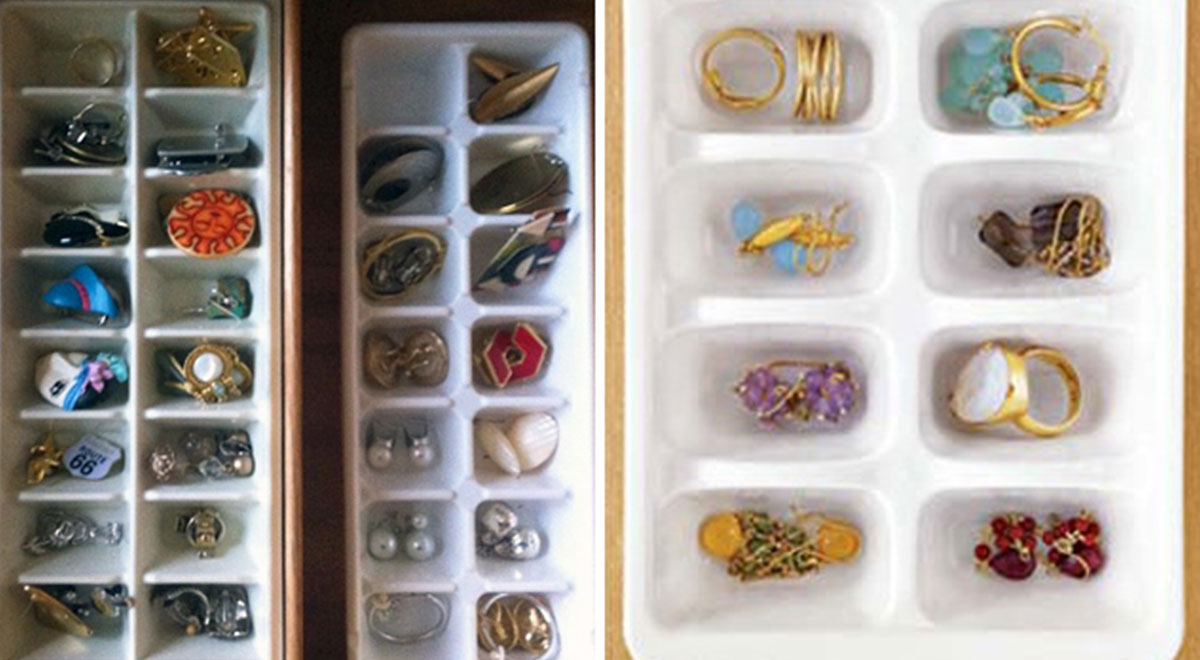 Ok, today's lifehack is for the ladies, but guys, feel free to surprise your lady with this one (and feel free to take all the credit). If you (or your lady) has a lot of loose earrings, rings and other small pieces of jewelry laying around the bedroom or closet, this little life hack is genius, and very inexpensive.
Take an old ice cube tray and start adding in pieces of jewelry into the spots where the ice cubes would normally go. Then store the tray in your dresser, on top of a counter or place inside of a nice box and voila – a new jewelry holder.
We just might have to try this one ourselves this weekend. Report back, with pictures, if you attempt this at home!
---
🤝🏼😀 Community Corner
TheraICE Headache Hat: Naturally Relieve Any Type Of Headache With Hot And Cold Therapy You Can Wear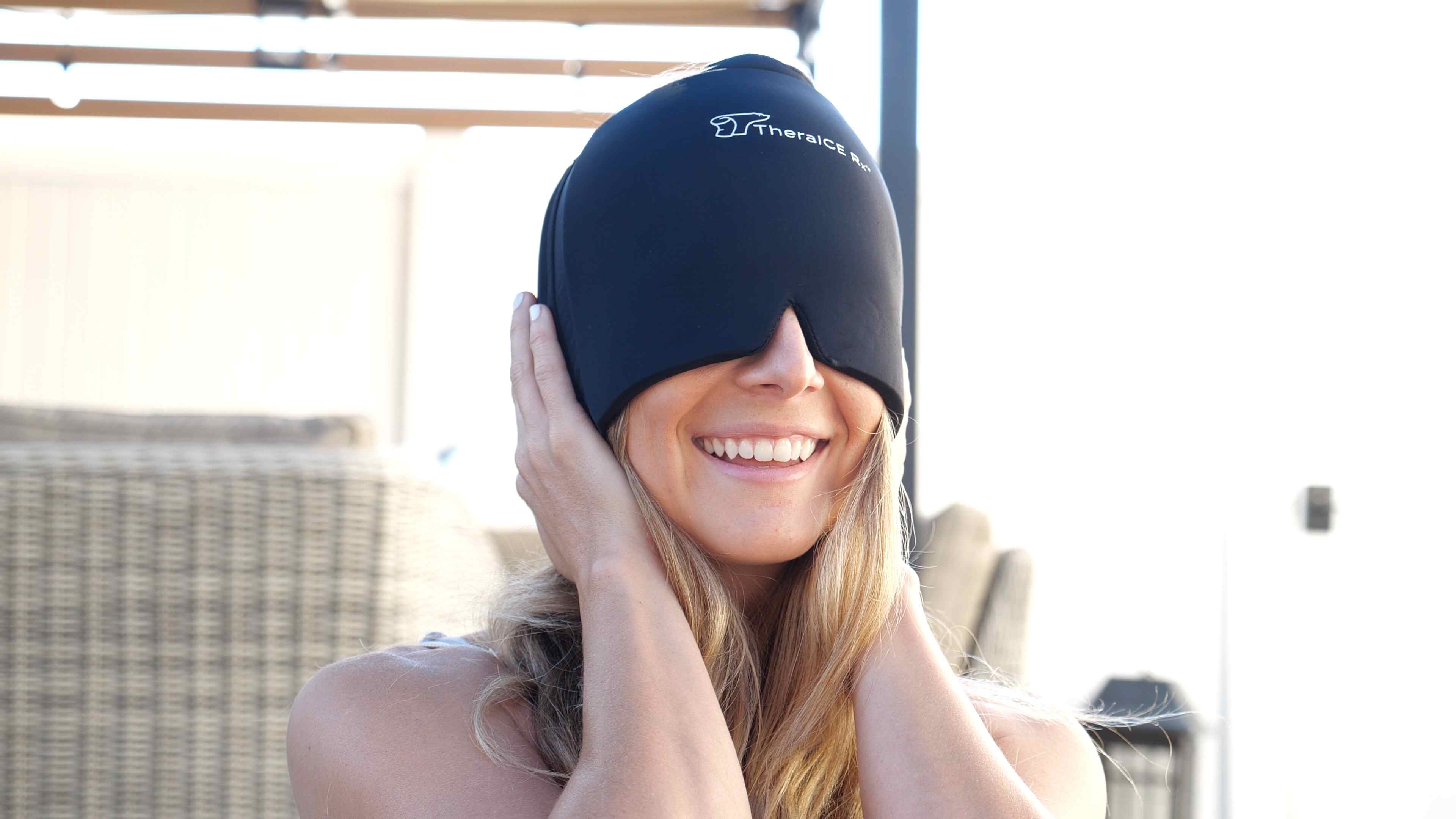 TheraICE is a hot and cold therapy cap that provides 360° coverage of your head for natural and fast relief of even your worst headaches. It works by gently wrapping your head with soothing cold compression to constrict blood vessels and reduce inflammation or through heat therapy by putting it in the microwave and wearing it as warm compression that relaxes your muscles and melts your headache away.
But instead of telling you about the TheraICE Headache Cap, we'd rather let you hear about it from some raving fans. Here's what they had to say:
Valerie B: "This is a LIFESAVER! If you've ever experienced a migraine or stress headache, this is the BOMB! I purchased this for my husband's Valentine's Day gift, and he put it on immediately and started raving. He said it was the best gift he's EVER received! He wakes every night with headaches and sits with an old rag around his head…I feel so lucky to find this and assure you it will be used every day!!! I love the softness of the material and that it surrounds the whole head with no places that are sharp or rough, it literally can be turned 360* and feel as wonderful all around. We LOVE it so much that I've already purchased another one. The darkness of the pad is awesome due to the light sensitivity with migraines! I wish you could see the smile on my hubby's face! Thank You Thera Ice."
Jessie: "If you have headaches stemming from ANY type of inflammation – especially heat, allergies, blood flow…you have to get this for your arsenal. It's extremely comfortable and applies just the right amount of pressure without pain. It's the perfect level of cold and lasts long enough to let you fall asleep. The blackout eye covering takes away all the light and encompasses your sinuses for a complete overall calming and quieting environment in a way no other device I have ever used could. It's like combining the age-old washcloth with better and softer materials that keep temps longer!"
Litz: "Getting lots of tension headaches these days. This "hat" feels great and helps to relieve the tension. The weight of the mask and the compression really help."
Want to see how TheraICE can help you, or someone you know, relieve those headaches that keep you down and out? Click the link below and uncover the special deals just for Grommet readers. 
---
🔎 Featured Discoveries 🔎
---
Foot Peel Mask: Give Yourself Baby-Soft Feet In Minutes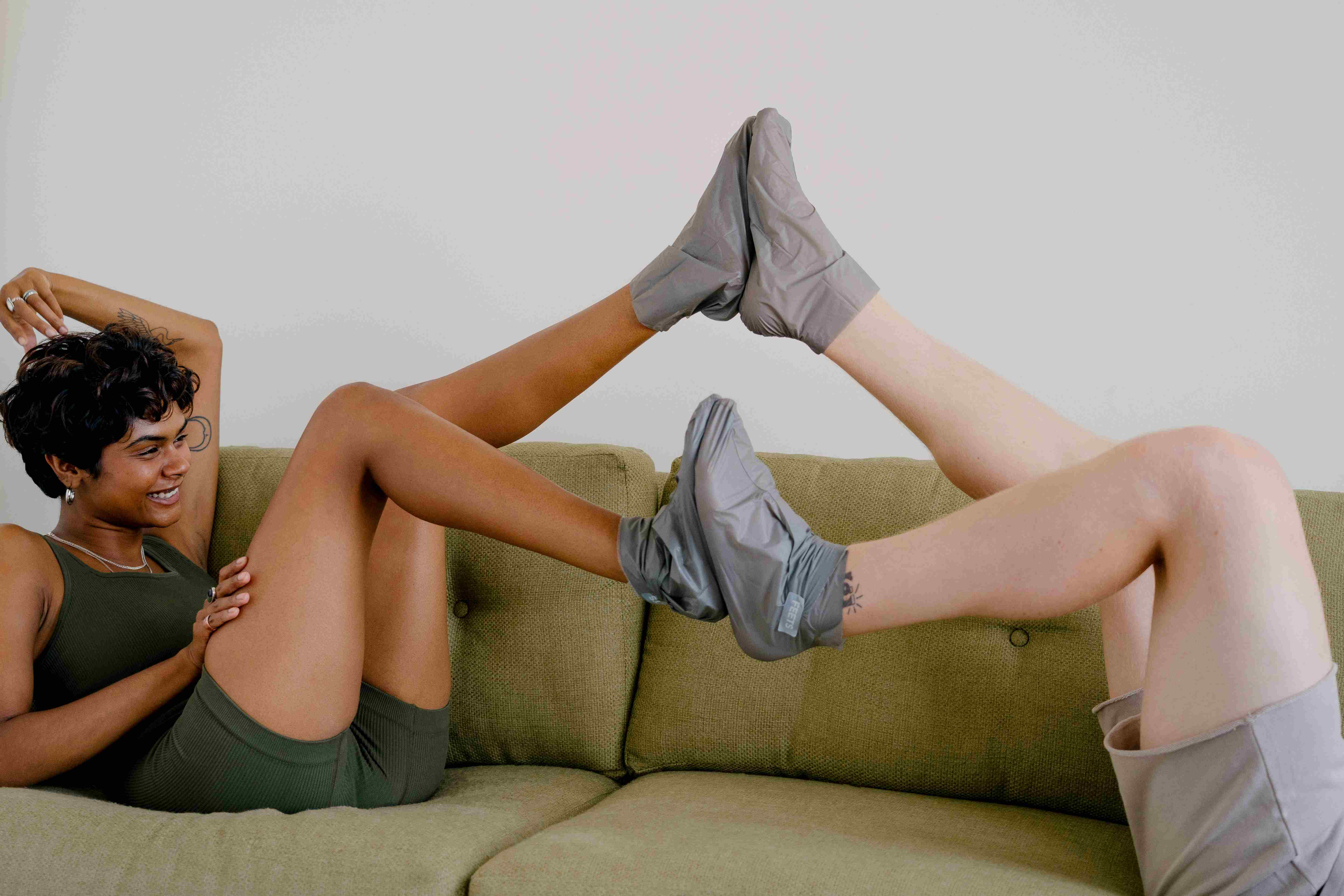 FEETS' Foot Peel Mask eliminates calluses, painful cracks, dead skin cells, and other rough patches from your feet, leaving them clean, healthy, and soft.
Groomie Shaver: Contoured Head Shaver Makes Being Bald Easy
Groomie Shaver's advanced blade design features SmoothShave technology that allows you, or the guy in your life, to shave your head in under 3 minutes.
TikiTunes: The Bluetooth TikiTorch Speaker That Sets The Perfect "Island" Vibe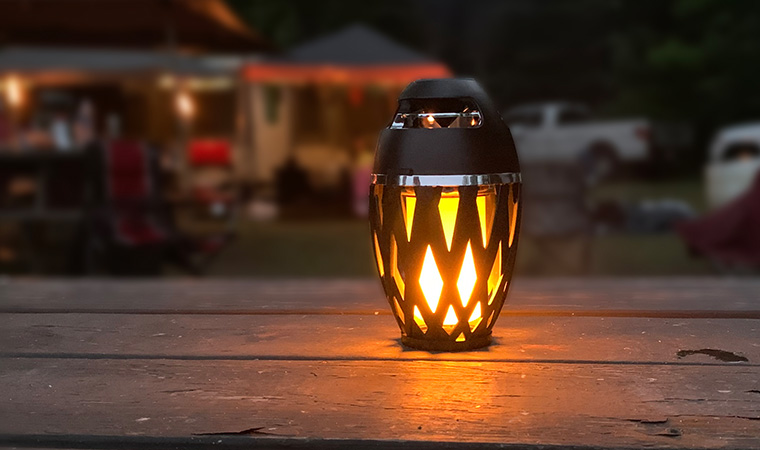 Create the ultimate island-vibe with this high-quality Bluetooth speaker that provides crystal clear sound and looks like a real tiki torch!
PetCube: The Treat-Dispensing Pet Camera
This high-tech pet camera lets you see, talk, play, and give your pets treats while you're away.
Olumi Ring: This Light Makes You Look Amazing On Video Calls (Or In TikTok Videos)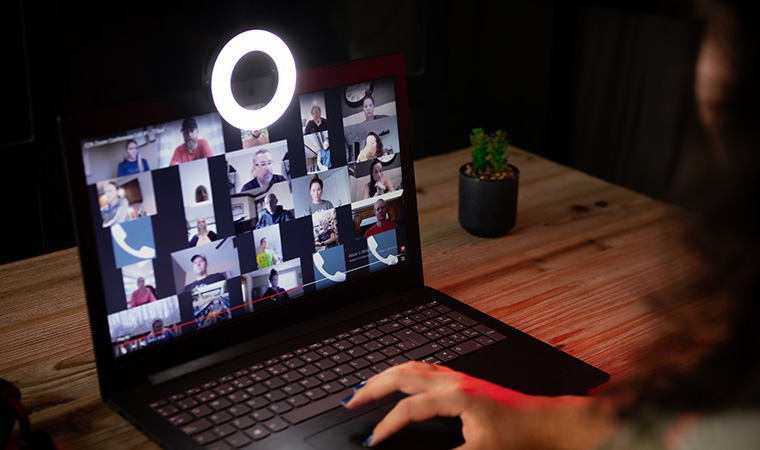 How do some people look amazing on video calls and others look like they're stuck in the dark? Simple: Lighting. Olumi Ring will have you looking like a pro almost instantly.