What do you get when you combine a drinking water problem and an entrepreneur with a vision?
You get an incredible, cost-effective solution to a global problem! Amit Vaghela saw that even in Australia, people didn't trust their water supplies. They are loaded with harmful germs and bacteria.
Amit didn't love what he discovered and got to work on a solution.
Check out what his hard work produced…
🏆 Meet the Maker 🏆
This Maker Spent Years of Development and Lab Testing to Give People Confidence in the Water They Drink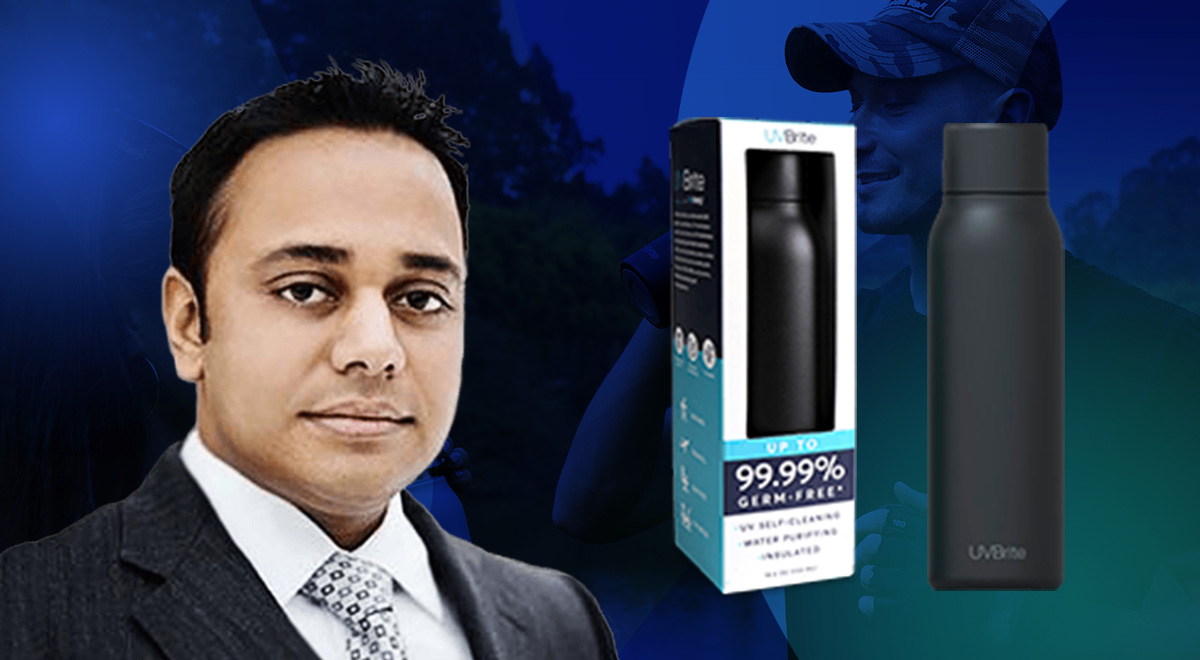 The Story Behind UV Brite: One day in the airport, Amit noticed something that bothered him: everyone was buying disposable plastic water bottles! He was shocked to discover the reason: people don't trust their water source to be pure and clean. After doing his own research, he realized they had good reason to be worried: the water supplies are filled with germs! Amit began working on a way to provide pure water to everyone – no matter where they are in the world. After years of development and lab testing, UVBrite was born. Not only does Amit's patented solution give people confidence in the water they drink, it's preventing millions of plastic bottles from entering the ocean. It's a win-win for everyone!
Why We Love UVBrite: The UVBrite water bottle uses UV-C light, the same technology found in hospitals, dental offices, and even the International Space Station, to purify your water in seconds with just the push of a button! UVBrite can purify up to 60 bottles of water on a single charge. Protect yourself from the germs infesting your bottle with UVBrite.
How To Get UV Brite: Right now UV Brite is offering Grommet readers $10 off their innovation, as well as deals and discounts to get free bottles and free shipping, which makes it ideal to get one for you and one to give as the perfect gift. Check out UVBrite by clicking on the button below. 
---
✨ Today's Life Hack ✨
Turn Any Power Drill Into An Industrial-Strength Scrubber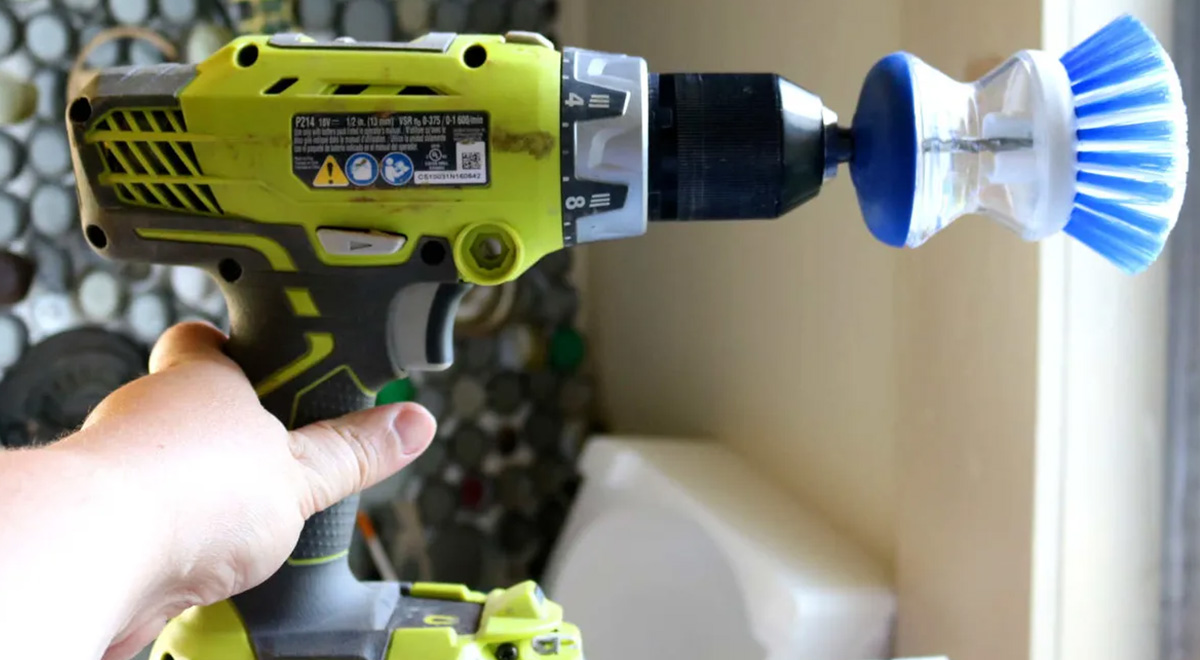 Tired of back-breaking scrubbing just to remove mildew and buildup in your bathtub or bathroom tiles? This hack gets the job done easier and faster while saving your back and weary muscles!
This solution is simplicity itself. Just grab your closest battery-powered drill. Take your scrub brush and attach it to the end of the drill. Voila! Now you have a high-octane scrubber that gets to the bottom of the most stubborn gunk in your bathroom.
Don't think this easy hack is just for the bathroom, either! What other spots in your home need a more aggressive cleaning solution? 
---
🤝🏼😀 Community Corner
Soul Insole: The Futuristic Insoles That Alleviate Foot Pain And Gives Your Feet Increased Support, Balance And Comfort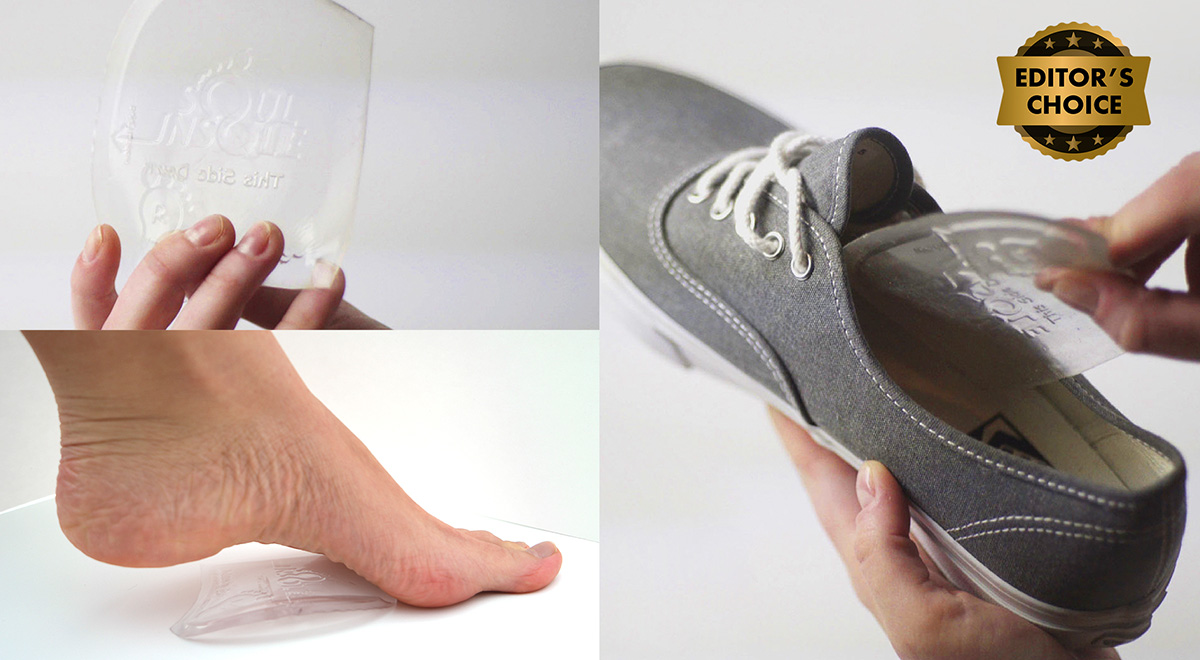 The Story Behind Soul Insole: Laina got her start in a small San Diego shoe boutique that specializes in custom orthotics. At this shoe store she also learned the art of building custom shoes. People came to Laina year after year with their serious foot ailments to get custom orthotics made that actually stopped foot pain at the source. With a background in kinesiology & biomechanics, Laina decided she wanted to help more people than she could by individually hand-carving orthotics, thus, Soul Insole was born!
Here's what some of Soul Insole's fans are saying about Laina's invention:
Mr. Sipper: My feet were to the point I couldn't walk without terrible pain. I wear boots for over 12 hours a day and am constantly on my feet. Within the first hour I could feel the pain going away. I have had very little pain since. I love them. They are worth the cost.
Tiffany E: As soon as these arrived, I put them in my shoes and took the dog for a walk. The fit was perfect for my shoes, the support was heavenly, and I didn't notice any pain. Wore them for about 2 hours before relaxing for the evening. After sitting for nearly an hour, I got up and the pain had gone from a usual 7-8 to a 1-2, it was fantastic! Today is day 2 with these insoles and I've had to adjust the one slightly, but the adhesive holds and releases well and I've been able to re-position it a few times.
Dain Bigs: I have had issues with Plantar Fasciitis for the past 6 months or so and these have helped more than ANYTHING else that I have tried thus far. They also are so much easier than a full insole. These things have saved my feet! I have been wearing them for about a month and it has completely changed my foot/heel pain. If you are having issues with Plantar Fasciitis you need to try these ASAP.
If you or someone you know is experiencing foot pain or discomfort while doing everyday things as simple as walking, you've got to try Soul Insole. They work in nearly every type of shoe, including sandals. Click the button below to see the special deal they put together for Grommet readers.
---
🔎 Featured Discoveries 🔎
Our favorite new products from makers who are inventing new products to make our lives a little better. Check them out and support the makers by purchasing directly from them.
---
Glow Bowl: Transform Your Toilet into a Great-Smelling Nightlight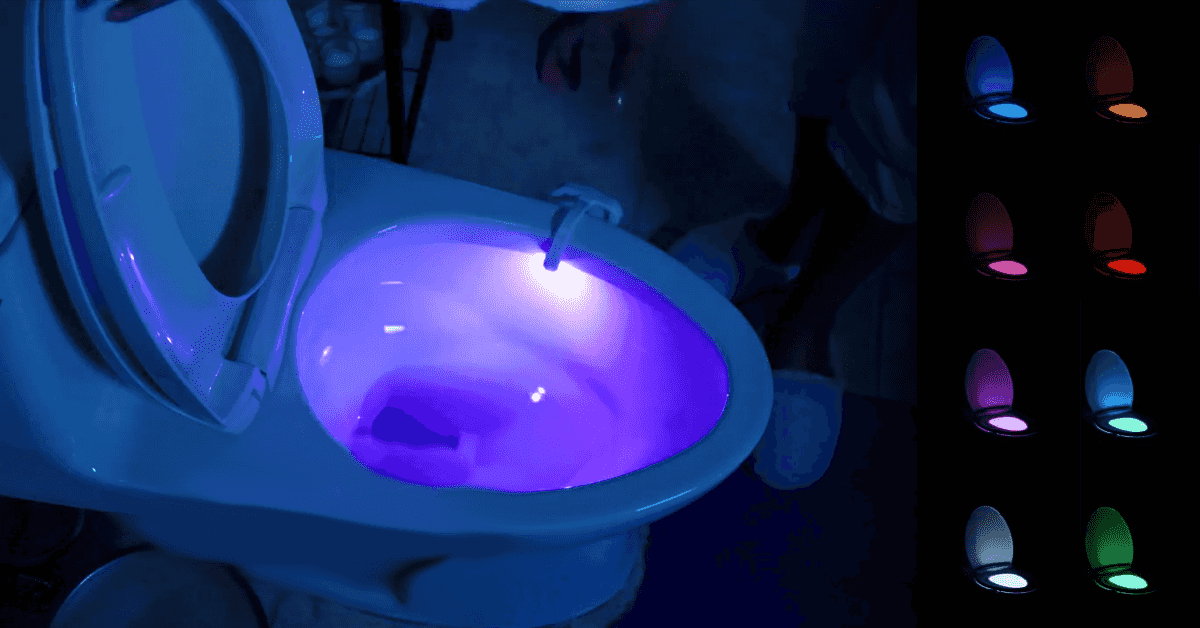 Eliminate messy toilet seats forever at night with this cool motion-detecting light-up toilet bowl sensor.
Pristine Cleansing Spray: The Wet Wipe Alternative For At Home Or On The Go
This incredible, natural spray turns any regular old toilet paper into a flushable wet wipe. Just spray 3-x times to clean better and feel refreshed with this Made In USA, eco-friendly spray that is safe for your pipes.
KeySmart: The Quick & Easy Way to Organize All of Your Keys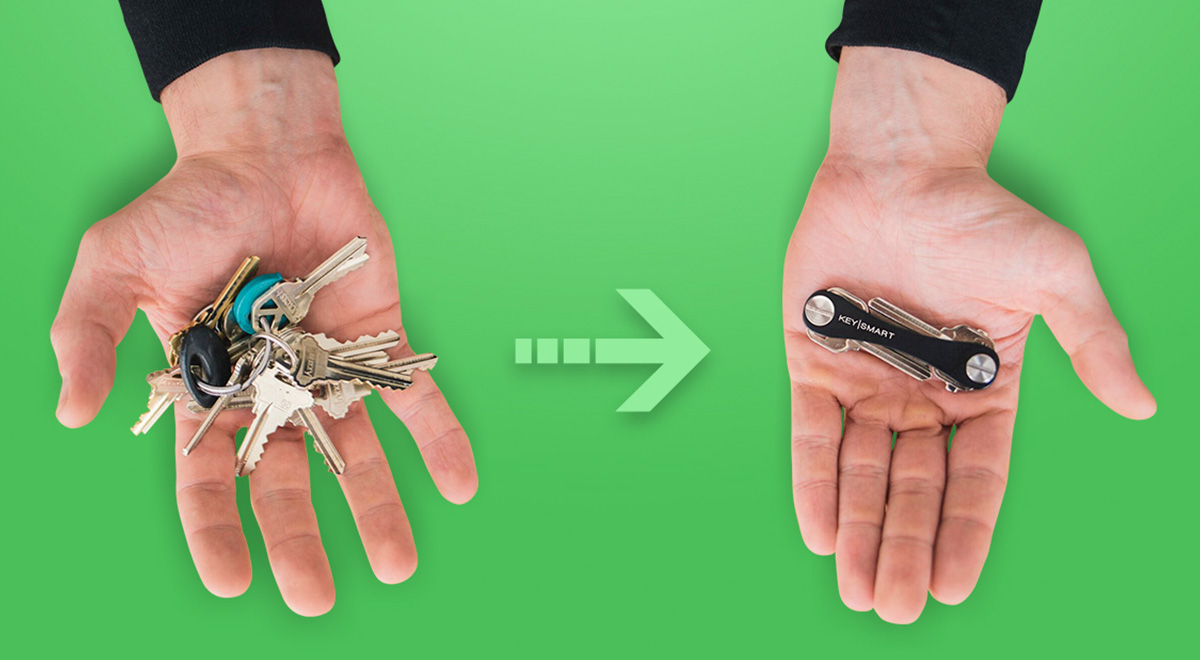 Eliminate the bulky, skin-poking clump of keys in your pocket or purse. KeySmart's patented "S" design lets you organize and safely stow away all your keys in less than 60 seconds.See why KeySmart has been a Grommet best-seller for years!
Halfday Garment Duffel: End Stressful Commutes by Eliminating Wrinkled Suits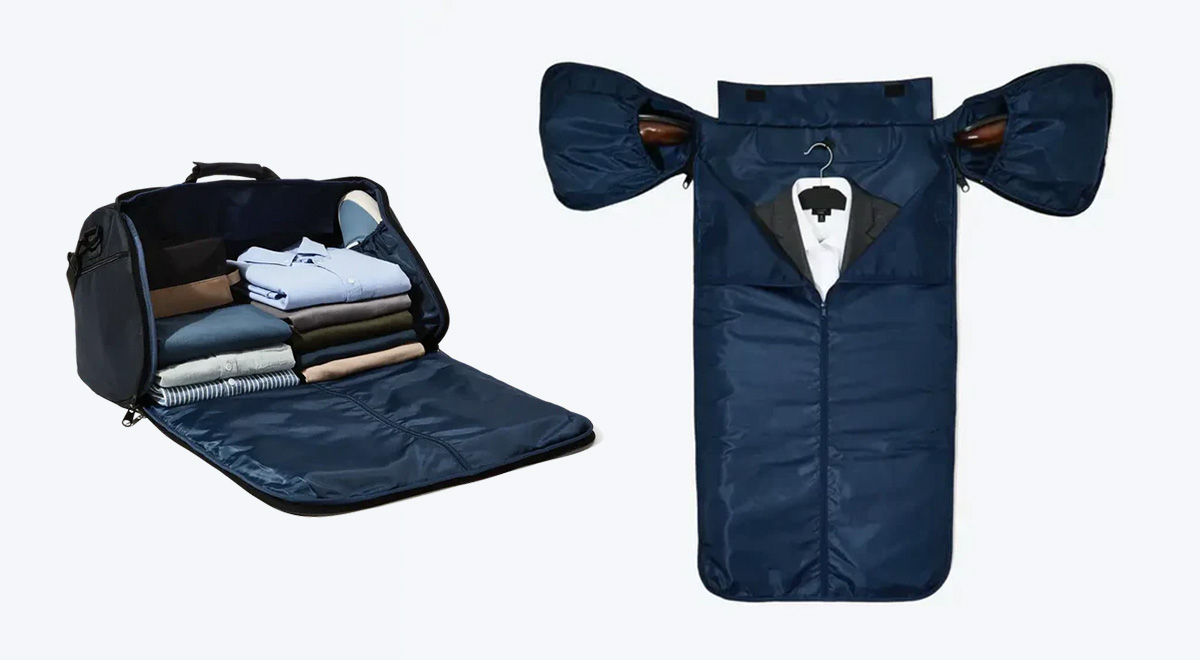 Pack a full suit or dress, and a weekend of clothes into this Garment Duffle and enjoy your next out-of-town occasion completely wrinkle-free.