I'm sure you know by now that we're all about supporting small businesses and makers. We call it The Maker Revolution. We know that you have many options to buy products online and this week, Amazon is hosting a Prime Day Sale.
This might be great news for most consumers. But we also know that Grommet shoppers love supporting the makers they discover in this newsletter – and making sure their purchase goes directly towards supporting a small business and their employees.
That's why we have curated the below list of 8 incredible makers who have put together big deals just for you. They've even put together special packages to ensure you get Free Shipping when you order more than 1 item: meaning you can start stockpiling those holiday gifts today!
Ready to discover some exciting new makers? Let's get started!
---
Peeps: This Invention Helps You See The World Through Spot-Free Glasses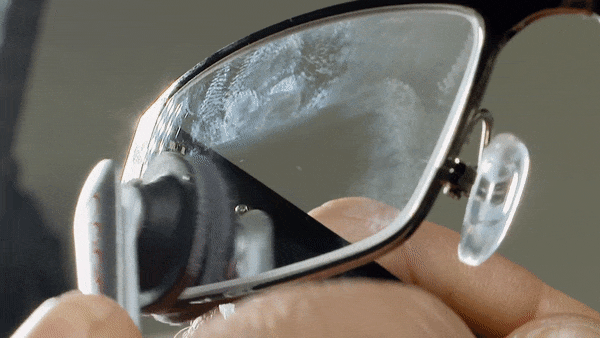 The Maker: Daniel Patton, CarbonKlean
The Story Behind Peeps: Daniel first started CarbonKlean after developing cleaners for space technology. He discovered that by electronically charging a carbon pad, it cleaned any glass surface after a few swipes to instant clarity. It was so effective that NASA has been using CarbonKlean technology on their space stations since 1997. Understanding the power of his cleaning tech, Daniel and his team began to produce them for a mass audience.
Why We Love Peeps: Unlike most cloths and sprays that smear and damage your lenses, Peeps uses a 2 step process to safely clean your glasses. First, use the scratch-resistant brush to quickly and easily remove dust and abrasive particles from your glasses. Then, with a quick wipe with the soft carbon microfiber pad that makes Peeps unique, you eliminate oil and fingerprints, making your glasses brand-new! 
---
GuideLight: Turn ANY Household Outlet Into A Nightlight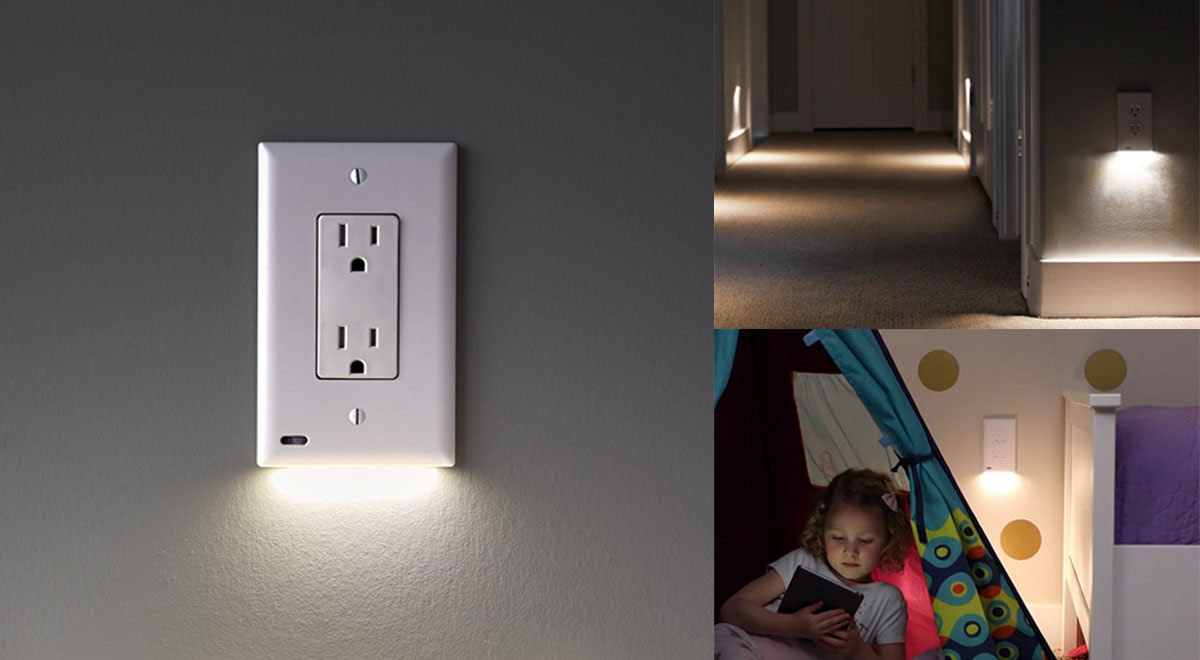 The Maker: Jeremy Smith
The Story Behind GuideLight: Jeremy Smith had been an electrician for nearly four decades, installing thousands of safety lights in homes. But one day, he was inspired to come up with a simpler solution that would be MUCH easier and more affordable than rewiring or tearing apart walls. But it still needed the same result: beautiful, functional fixtures installed by professionals at your convenience! The GuideLight was born out of this need…and now people across North America are enjoying professional quality light installation done right for a fraction of the price.
Why We Love GuideLight: If you want to brighten up your home with soft lighting but don't want to shell out a fortune to rewire your home, you're in luck. Because GuideLight is here! GuideLight is a revolutionary outlet cover plate that doubles as an LED pathway light and automatic night light. It instantly improves nighttime visibility and safety, making it perfect for your hallway, bathroom, child's bedroom or anywhere you want warm lighting. The best part? It snaps into place… meaning you get professional-quality lighting with zero effort or cost!
---
The Beam: The All-Natural "Necklace" That Can Help Reduce Stress & Anxiety
The Maker: Yash and Jaymin
The Story Behind Beam: In 2019, childhood friends Yash and Jaymin were backpacking through the countryside, where they met a group of flute-playing monks. As it turns out, the flute-playing was essential to staying calm… but NOT because of the music. Rather, it was the slow exhales and deeper breathing that helped them reach their peak meditation and Zen. Yash and Jaymin became fascinated by this concept. After trying it themselves they were both blown away by how powerful this technique was and knew they had to share it with everyone they could. After years of engineering and testing, they brought Beam to life.
Why We Love Beam: Beam allows you to harness an ancient Zen breathing practice that controls and even eliminates your anxiety symptoms within minutes. Through a process called "rhythmic breathing," your body releases stress and anxiety, rebalances your mind, and slows your breathing down to a relaxed state. Plus, it's stylish and something that is always with you, through life's ups and downs, allowing you to calm down at a moment's notice.
---
Dodow: Suffering From Insomnia, These Makers Found A Better Way To Cure Their Sleepless Nights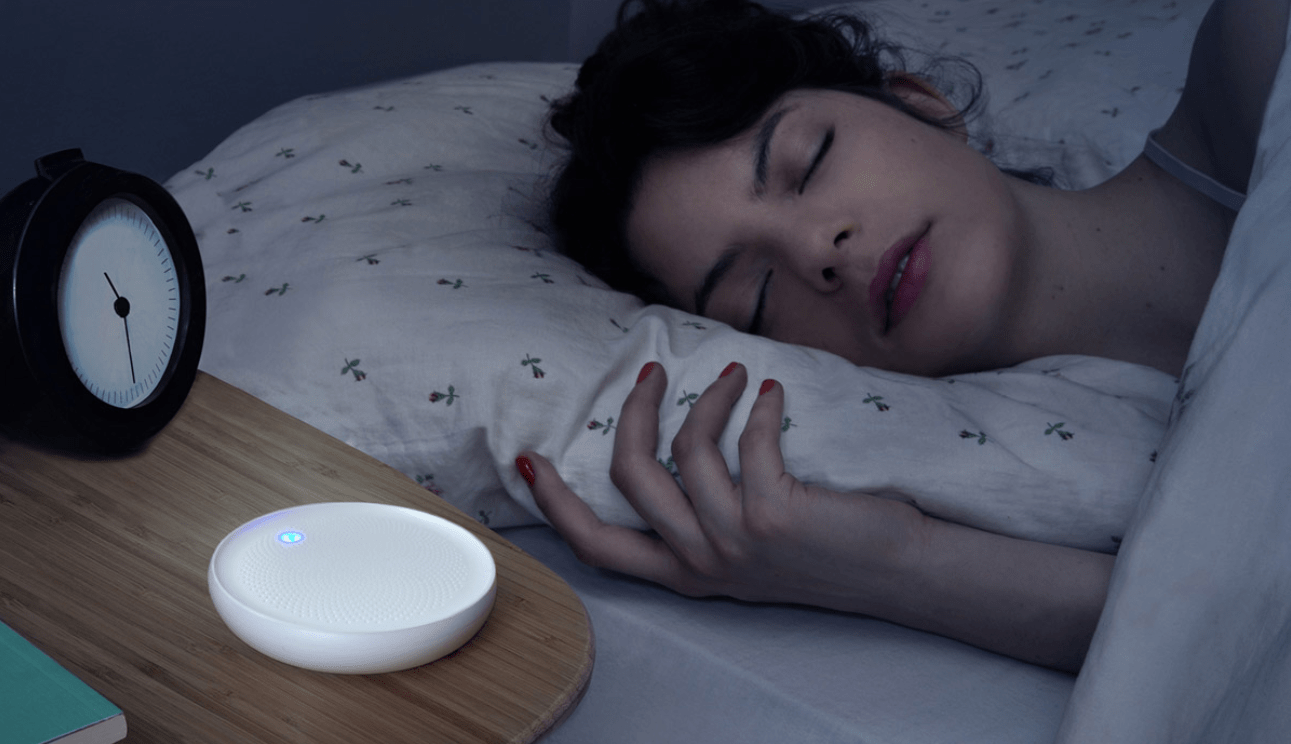 The Maker(s): Pierre, Gui, Greg, and Alex
The Story Behind Dodow: Like millions of Americans, Pierre and Gui suffered from insomnia. They'd spend sleepless nights tossing and turning until the sun rose, completely exhausted. The lack of sleep had a negative effect on their health and social life. Unwilling to rely on medications, they knew there had to be a better way. Thinking their practice of meditation and yoga might help, it wasn't until they brought on Alex, a business student, friend, and fellow insomniac, and Greg, an engineer who discovered meditation while studying at Stanford, that their big idea materialized – a simple tool that combined meditation and breathing to quiet the mind and put you to sleep fast.
Why We Love The Dodow: The Dodow is a simple device that combines natural methods like hypnosis and meditation. It sits next to your bed and trains your breathing, taps into your parasympathetic nervous system, relaxes your body, and, most importantly, your mind, so you can fall asleep fast – without special techniques, meditation, or even medication.
---
ChargeHub React: Be Prepared For ANY Roadside Emergency With This Compact 7-in-1 Gadget
The Maker: Limitless Innovations
The Story Behind React: Limitless Innovations is a family-owned and operated business that has a passion for solving consumer problems. They love to conceptualize and develop products like React that make people's lives easier. Their products make the perfect gifts, showing your loved ones that you care about their health & safety.
Why We Love React: React is an all-in-one tool that will prepare you, or a loved one, for anything in case of an emergency. The best part? It can also charge your phone, so it's not just something that will sit idly in your vehicle. In fact, this 7-in-1 tool not only charges your phone but also includes a seat belt cutter, a steel tip window breaker, an ultra-bright LED flashlight, a strobing SOS beacon, and this one very important tool that can signal for help.
---
ODii: The Ultimate 3-in-1 Grabber Gadget That Helps You Pick Up Anything With Ease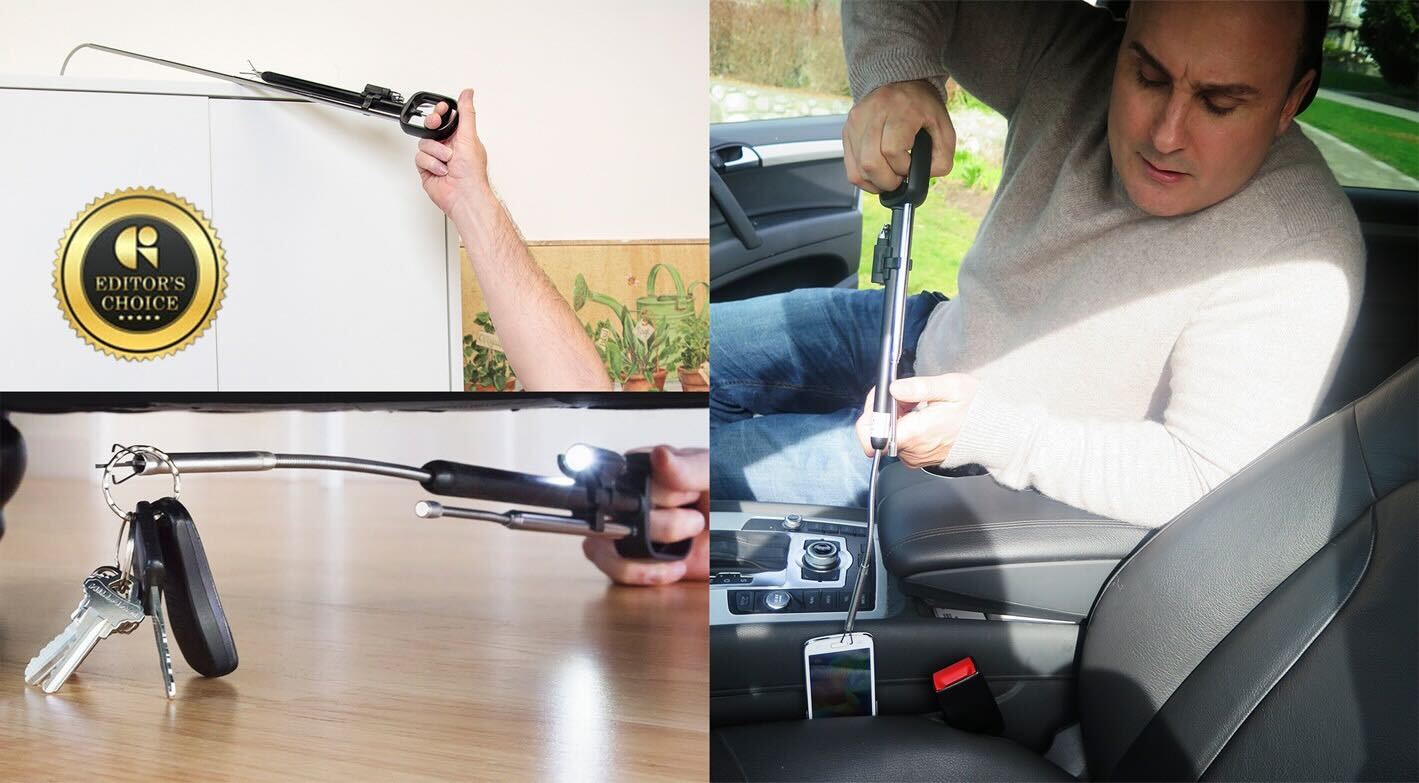 The Maker: Kenn and Darcey Buxton of Vancouver, British Columbia
The Story Behind ODii: Kenn and Darcey always had trouble grabbing items in hard-to-reach places. Especially in between their car seats, underneath the couch, or in high places such as their top cabinets. Understanding the need for a grabbing gadget that would give them an extended arm and a bright light to see what they're grabbing, they created ODii. After going on the TV show Dragon's Den and launching through Kickstarter, they realized their simple invention was a hit!
Why We Love ODii: ODii has a 3-in-1 design that features a 19-inch flexible claw (capable of holding items up to 10 pounds), a detachable magnet, and a detachable LED light – all of which combine to make the ultimate grabbing tool. It's the perfect accessory to keep around the house if you need to grab something in dark, tight places. Or you need an extra hand for those high, hard-to-reach areas. 
---
ChargeHubGO+: The Most Versatile Lightning-Fast Charger on The Market
The Maker: Limitless Innovations
Why We Love ChargeHubGO+: For how far smartphones have come, you'd think portable chargers would have kept up. Yet most chargers today are either bulky, slow, confusing, or (worst of all) prone to overcharging and frying your battery! But now those days are OVER, thanks to ChargeHubGO+. This baby can charge up to four devices at once at lightning speed with its patented SmartSpeed technology. It's also the only battery bank of its size with a built-in wireless charger, so you can now charge your phone wirelessly on-the-go!
Perfect For: You, or the person in your life who is always asking to borrow a charger, or needing to plug your phone in at the most inconvenient times. The ChargeHubGO+ will ensure you never run out of juice at home or on the go.
---
GoDonut: The Only Stand You Need For All Of Your Electronic Devices
The Maker: Nina Seyedabadi, Tech Entrepreneur
The Story Behind GoDonut: One day, Nina was preparing a meal in the kitchen by using her phone to follow along with a recipe video. As she gathered her ingredients and hit play, her phone fell over, making it impossible to see. After picking it up a few times, it fell again and again, and she became frustrated. It was out of this frustration that her idea for a universal phone stand could be used anywhere and anytime was born – the GoDonut.
Why We Love The GoDonut: The GoDonut features a minimalist, flexible design that makes it one of the most universal, portable, durable, and attractive smartphone and tablet stands in the world. It holds any mobile device of any size – from your smartphone, tablet, and anything in between – with ease. And it's this versatility that makes it perfect for your home, your office, the kitchen or school.