In case you need a reminder, we are now 39 days away from Black Friday, 62 days away from the start of Hanukkah and 69 days away from Christmas morning.
No need to panic. We've got 7 perfect gift ideas from makers who have invented incredible products to share with you today. Whether you're looking to learn crochet, paint on the go, stop headaches or get a personalized gift, we've got you covered.
Let's get started!
---
🤝🏼😀 Maker of the Day
Aculief: This Maker's Simple, Natural, and Drug-Free Device Provides Relief for Even the Worst Headaches
Jon and His Headaches: Jon suffered from bad headaches in college. Some came on after a fun night out, while others sprang up spontaneously. But whatever the cause, Jon often found himself unable to do much when he had one. During a particularly bad headache, Jon told his friend about it, hoping for a piece of advice on how to feel better. His friend's response changed the course of Jon's life and the way he deals with headaches…
Acupressure Cures Headaches? Jon's friend told him about this very specific acupressure point in his hand, located between his thumb and pointer finger, called the LI4 acupressure point. When pinched, it relieved headaches naturally and drug-free. It seemed strange to Jon, but he tried it anyway, and much to his surprise, it worked! Not one to keep the good news to himself, Jon shared this effective, all-natural relief with his friends and family. He quickly discovered, though, that many people already knew about the LI4 acupressure point as well as its two drawbacks: 1) It's hard to apply consistent pressure to feel true relief, and 2) You have to use both of your hands, so it limits your movement. Understanding this, Jon found a better way…
Acupressure Relief = Aculief: The Aculief works by applying consistent and intense pressure on the LI4 pressure point – a spot that has been used for thousands of years to cure headaches. But what makes the Aculief special is its simplicity. With just a simple clip, you can attach it to your hand, so it applies the necessary pressure to provide relief while still being able to go about your day. All you have to do is place it on your hand and let it do its magic! It's the simplest, safest, and most effective headache relief (that's also drug-free!). If you suffer from headaches, the Aculief can help. 
---
✨ Today's Life Hack ✨
Make Over Your Washer and Dryer with Electrical Tape
We saw today's life hack and were instantly impressed. If you've been staring at the same washer and dryer for years on end, you can jazz it up quickly using electrical tape for a chic upgrade that costs almost nothing!
Electrical tape is an easy way to add high-contrast striping to your washing machine, giving it eye-catching flair without the expense of an actual designer washing machine (and without the mess of paint!)
You can also use electrical tape, a stencil, and an xacto knife to cut out small dot decals for a dotted designer look. For the best results, try one of each! A striped washing machine and a dotted dryer complement each other for a brand new look in your laundry room.
And you don't have to stick with the traditional black electrical tape – it comes in almost any imaginable color, so you can mix it up for a fun, simple redesign.
If you want to get really artsy, think of other appliances, cabinets and household items that you can easily give a "facelift" to look brand new.
If you try it, we want to see it. Leave a comment with pictures of your DIY washer and dryer makeover! 
---
🔎 Featured Discoveries 🔎
5 new products we know that you are going to love.
Lumenology: The Wireless Motion Light With 100's Of Uses That Anyone Can Install In Seconds!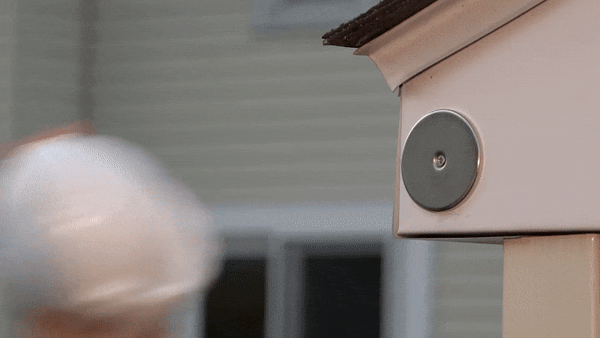 Adding professional lighting is either painfully difficult or expensive. Lumenology has made it easy for anyone to add professional grade motion lights to your home, your backyard, your garage or anywhere else around your home or office. See for yourself why Grommet shoppers are calling this the best motion light on the market today.
Words with Boards: Commemorate Special Moments with a Personalized Cutting Board
Create your own unique gift or make a memory even more special with a personalized cutting board – perfect for displaying on a wall or using to serve charcuteries in style. Get one personalized now in time for the holidays.
Mommesilk: A Pillowcase That Keeps You Cool And Wakes You Up Refreshed With Glowing Skin & Healthy Hair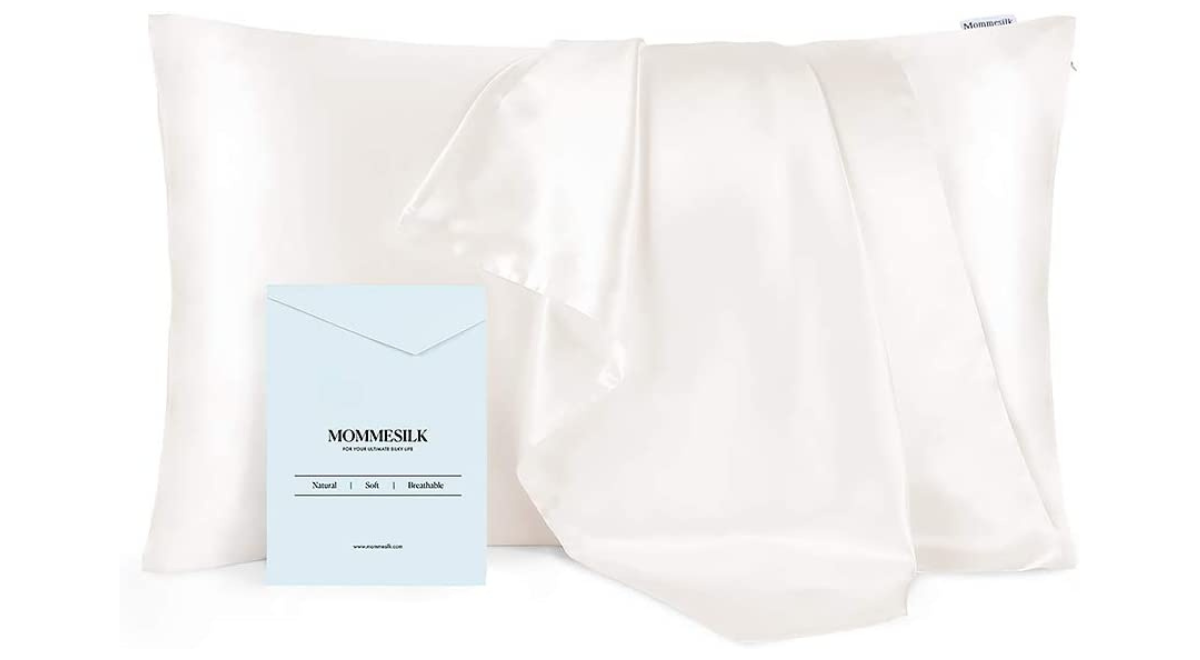 Your pillow can make a big difference in the quality of your sleep. It can also impact your hair and skin. This new pillowcase from Mommesilk is hypoallergenic, made of silk and comes in 7 colors and 3 sizes to help you get the best night sleep possible. Wake up feeling refreshed with clean skin and beautiful hair.
Weego 44s Jump Starter: Jump Start Any Dead Battery Over 0.5 Volts 
Every car needs one of these! Jump-start lead acid batteries as low as 0.5 volts with the Weego 44s, perfect for cars, boats, SUVs, trucks, and more.
GoEasel: Paint on the Go with This Lightweight, Portable Canvas Holder
Hold canvasses and artboards up to ¾ inches thick with the GoEasel. It includes a deep water bowl for cleaning brushes on the go and 14 brush holders to keep your supplies close at hand. The perfect holiday gift for kids and art lovers alike.
---
🗣️ Maker Quote of the Day
"Your time is limited, don't waste it living someone else's life. Don't be trapped by dogma, which is living the result of other people's thinking. Don't let the noise of other opinions drown your own inner voice. And most important, have the courage to follow your heart and intuition; they somehow already know what you truly want to become." – Steve Jobs