Today, we have a brand-new list of makers and their innovations for you.

Know someone who suffers from lung issues?

What about someone who'd like to sleep better?

Or maybe your friend or family member's phone is slow because it's full of photos and videos?

If you answered yes to any of the above, we've got you covered!

Let's dive right in…


🤝 Meet the Maker
Meet the Silicon Valley Tech Who's Making Data Backup Safe and Easy for All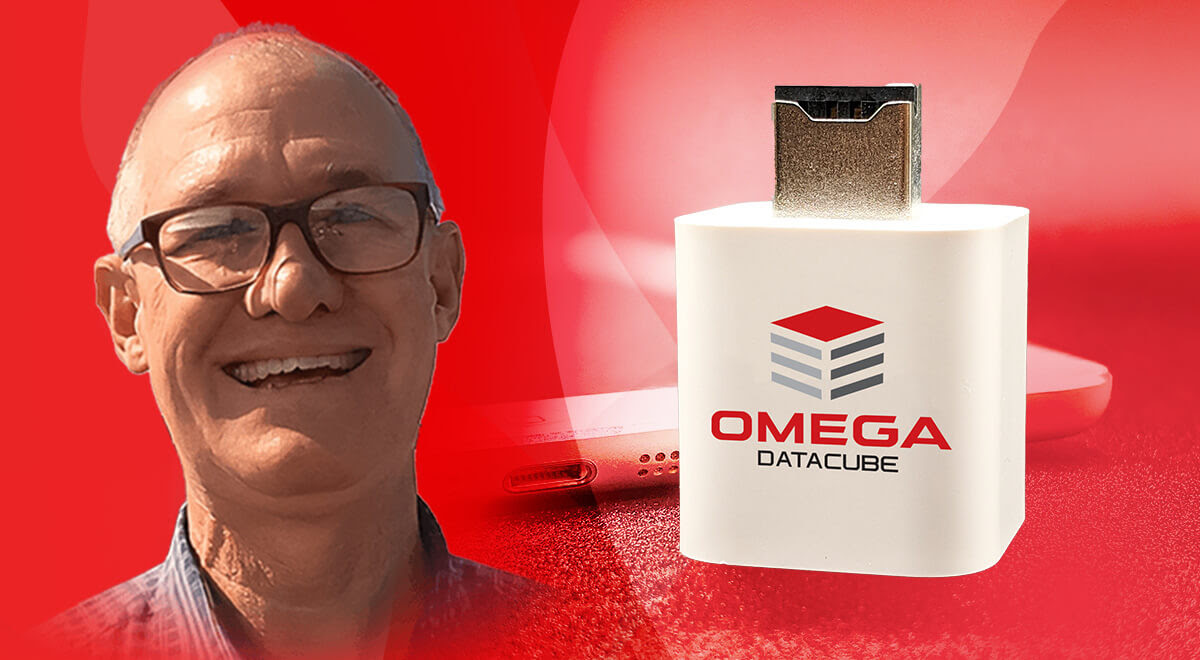 A Growing Concern: Mark Oman spent 45 years working in Silicon Valley. During this time, he had a growing concern – he believed the safety of data using the usual backup solutions for files (even the cloud) was not strong enough or accessible enough for the average user. This meant precious memories, videos, documents, and more could be wiped away instantly.
His Concern Became His Reality: Even with this knowledge, Mark didn't have much of a reason to find a solution. That is, until one day when his phone was stolen, and he lost thousands of photos, including priceless vacation shots and his personal data. All because he had run out of cloud storage and could not properly back them up.
Backup Your Phone's Data with Ease: As soon as his concerns became his reality, Mark knew he had to find a solution. After using his extensive experience in the tech sector and creating a few prototypes, Mark found the ultimate solution with the Omega Data Cube. His simple device automatically finds and securely backs up all your photos, videos, documents, music, and more. It's quickly become the easiest way to keep your memories safe while freeing up phone storage. And the best part? It's accessible to everyone! 

How to Get Your Own Omega Data Cube: Right now, Omega Data Cube is offering Grommet readers a $50 discount on a 128GB device as well as deals on free shipping. If you want to make sure everything you cherish on your phone is safe and secure (or if you want to free up space on your phone without having to delete anything), check out the Omega Data Cube today!  

Buy From Omega Data Cube


---
✨ Today's Life Hack 
How to Open a Bottle of Wine When You Don't Have a Corkscrew Handy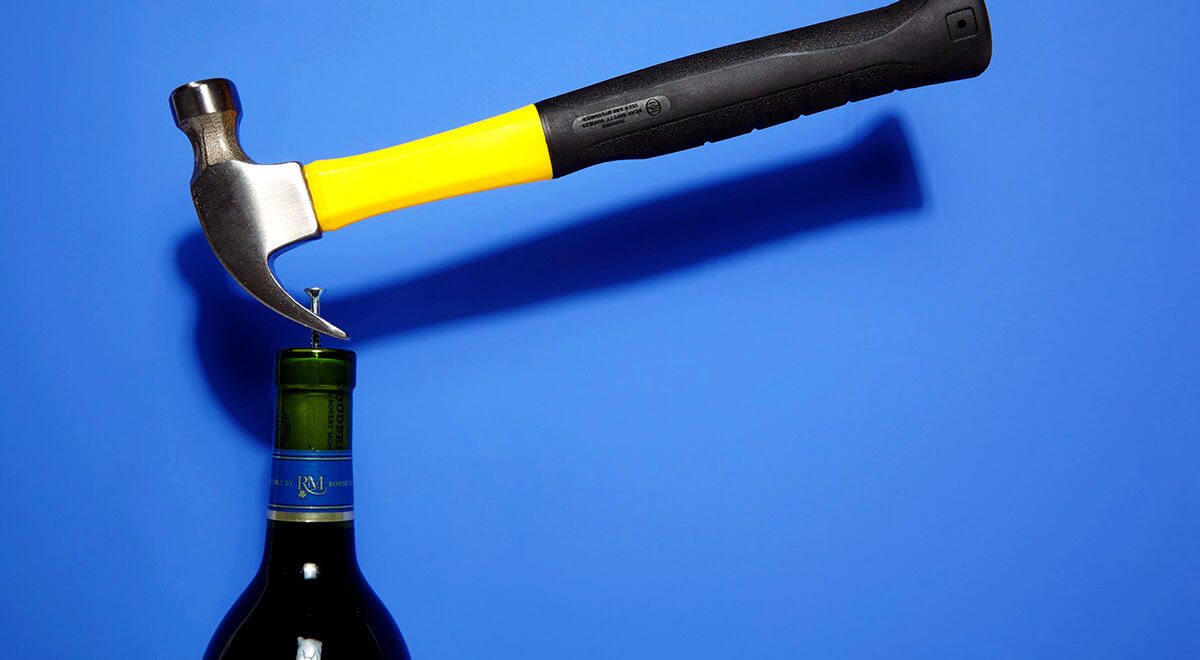 Have you ever wanted to enjoy your favorite bottle of wine only to find that your corkscrew is missing? Pretty disappointing, right?

The next time this happens, instead of passing on pouring yourself a glass of your favorite red or white, use this simple life hack… 
While this hack is relatively safe, it does require some resilience and strength. You'll need a long screw, a screwdriver, and a hammer (don't worry, you're not actually building a wine opener!).
First, take the screw and screw it into the cork with a screwdriver until there is about an inch or so left showing. When the screw is secured, take the claw side of the hammer, fit it under the screw, and pull the cork out.
Voila! You can now enjoy your wine!


---
 ✨ Community Corner 
250,000+ People Describe This Small Breathing Device as "Life-Changing"
Ready to breathe better, live healthier, and increase your energy?

It's time to erase your lung issues with the AirPhysio.

With each use, the AirPhysio expands your airways and helps loosen excess mucus, allowing you to finally breathe better and live healthier.  
To better understand why 250,000+ satisfied users consider this small device life-changing, check out what they had to say:
"This is amazing! I was skeptical when I ordered it, but I have terrible asthma and kept getting really congested. Steroids seemed to be the only thing that helped. I tried this and was amazed. It really helps you clear your airways. If you have issues like me, you must try this." – Stephanie V.
"I had a 3 wk bout of pneumonia and was having a terrible time getting the mucous up, despite steam treatments, nebulizer treatments, Mucinex by the boatload, and continuous intense coughing fits. The first time I used this device, it allowed me to start coughing up the junk. By the end of the day, my lungs were completely clear, and I have not coughed since. I am buying one of these for all my family and friends who have lung issues – it just might be a miracle device. Told my doctor about it too!" – Laurel K.
"3 years ago, at 24, I was admitted into the hospital for pulmonary embolism… Since then, my breathing and everything respiratory has gone downhill, slowly but drastically. Last year it got to where showers were hard, walking up 13 stairs was hard… I can't sleep or lay flat…sometimes even talking was too hard to do at times because I was winded and wheezing…and was diagnosed with chronic bronchitis/COPD…. I researched and studied and came upon this device. I literally just opened this package and tried it twice and was brought to tears. My 1st 2 tries I was able to clear up mucus…without Albuterol or any steroids. I did it as directed for 10 minutes and started crying all again. I was able to clear more mucus than when I'm on the nebulizer. At this moment I can inhale and exhale without coughing. I will come back and do another review in about a month or so. but as of right now, I'M SOLD!" – Ashley S. 

Buy From Air Physio


---
🔍 Featured Discoveries

Finders Key Purse: Quickly and Easily Find Your Keys In Your Purse
Finders Key Purse is a stylish accessory that allows you to safely secure your keys inside your purse and instantly retrieve them

Buy From Finders Key Purse



Blissy: Improve the Look, Feel, and Health of Your Hair with This Pillowcase

Improve your sleep and eliminate breakages and split ends with Blissy's frictionless, 100% mulberry silk pillowcase.
Buy From Blissy



Guardian Bell: The Small Gift Guaranteed to Bring Good Luck to Your Friends or Family Members

Using bells as a channel for positive energy dates back thousands of years. Spread the good vibes by giving the small yet powerful Guardian Bell this holiday season!

Buy From Guardian Bell



EyeQue: Test Your Eyesight and Order Glasses from the Comfort of Your Home

Save time (and money) by skipping the trip to the eye doctor with the world's only accurate, affordable, easy-to-use at-home vision test.

Buy From EyeQue


NoonBrew: The Superfood Tea Designed to Give You a Boost in the Afternoon
NoonBrew combines 19 superfoods that help with natural energy, focus, digestion, deep sleep, or whatever you need to feel your best in the afternoon!

Buy From NoonBrew