Whether you want to boost your productivity, ease your neck pain, or increase your focus, we've got it all.

Let's get to it!

This Week's Innovations Include:

⚡ A simple chewing gum that increases energy

🤳 A way to instantly look better on camera

😧 A neck hammock that relieves neck pain fast

🏋️ A home fitness system with 1000s of positive reviews

🏌️‍♂️ An easy way to stencil your golf balls

🐕 The easiest way to quickly remove ticks

Let's get started!



🤝 Meet the Maker

These 2 Makers Couldn't Find a Way to Boost the Body's Energy Levels Naturally, So They Created Their Own
They Were Searching for a Way to Balance School and Olympic Training: Kent Yoshimura and Ryan Chen are not your average makers. Kent's degree in neuroscience and Ryan's economics degree kept them busy, but they wanted to find a way to keep their Olympic dreams alive too. They needed clean, natural energy WITHOUT the crash to keep them going.
They Started a Business That Combined Their Passions: No one taught Kent and Ryan how to run a business, but with their martial-arts-inspired discipline, they found a way to bring NeuroGum to market. Now, with over 50 million pieces sold, it's safe to say they're onto something big.
Not Just Another Energy Pill: Instead of making yet another sugary energy pill or drink, Kent and Ryan designed an energy gum featuring simple, healthy ingredients that offered fast, steady energy no matter what. NeuroGum gets you in the zone now, without the crash later. If NeuroGum helped these makers train with the U.S. and Japanese Olympic teams, imagine what it will help YOU do!
Click HERE to check out NeuroGum

---
✨ Today's Life Hack

A Quick and Easy Way to Keep Your Bananas Fresh Longer
Do you love fresh bananas? If so, this life hack is for you!
Bananas are delicious, but when they get overripe and mushy, they're considerably less than yummy. But this super simple life hack will keep your bananas fresh longer. Just wrap the stems in tin foil or plastic wrap.
That's it! That's all you have to do to enjoy fresh bananas longer.
---
✨ Community Corner
Want to Look Your Best on Camera? This Simple Device Lets You Look More Professional Instantly
Are you on camera every day for video calls, selfies, or remote work?

If you don't look your best, your confidence could suffer, and so will your performance.

But with the OlumiRing, you'll look amazing on camera instantly!

Check out what people are saying:
"With the OlumiRing, I'm more eager to video call my family and not feel insecure about it because it makes me look brighter and more beautiful. I don't regret it." – Olivia, New Jersey.
"I love that I can take the OlumiRing anywhere. It is so convenient and gets the job done. I am a freelance photographer, and I couldn't be more grateful for the OlumiRing. Plus, my clients are happy." – Daniel, Texas.
"I use the OlumiRing to apply my makeup; I've never looked better." – Cheryl, Maryland.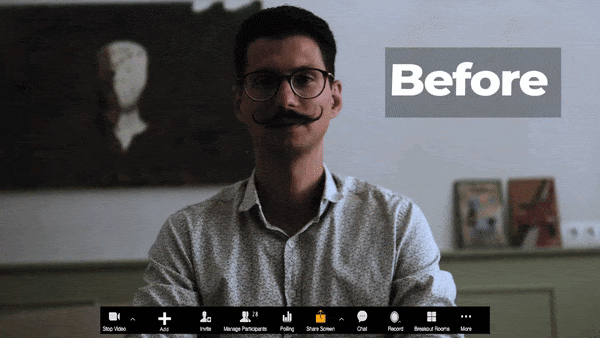 Ready to step up your video calls? The Olumi Ring is exactly what you need to easily look your best every time. Check out the great deals for Grommet readers by clicking the link below.
Click HERE to check out OlumiRing


---
🔍 Featured Discoveries

4 new, amazing products from makers whose inventions will help you live a little better.

Neck Hammock: Get Neck Pain Relief in 10 Minutes or Less
Now you can comfortably relieve neck pain at home with NO pills, NO medications, and NO side effects.


Gromoto: The Revolutionary Fitness System 1000s Are Raving About

Now you can comfortably relieve neck pain at home with NO pills, NO medications, and NO side effects.
Buy From Gromoto



Tin Cup Golf Ball Stencil: Brand Your Golf Balls Quickly and Easily

This simple innovation allows you to hand-stencil your golf balls for that professional, personal look every golfer loves.

Buy From Tin Cup



TickEase: Remove Ticks Quickly, Easily, and Safely.

Now you can protect yourself and your loved ones from Lyme disease with the only tweezers explicitly designed to remove ticks.

Buy From TickEase